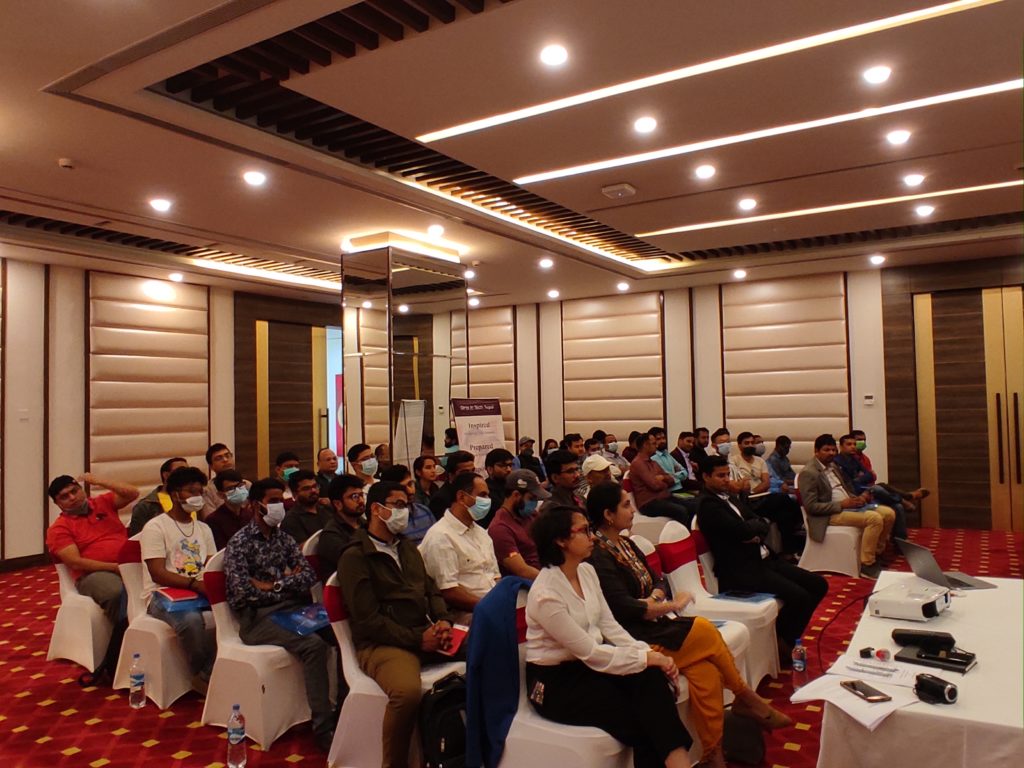 I've always desired to enrich entrepreneurs and professionals with the latest information and cloud technologies. In this challenging economic climate, when entrepreneurs are struggling to keep their businesses afloat, they have a limited understanding of how technology may help them. That's how I came up with the idea for this session.
The main agenda of this event was to help in ecosystem drive, with entrepreneurs, professionals, and students playing key roles. In the session, I began the presentation by discussing the benefits and applications of cloud computing, followed by a demonstration of various compute services such as Amazon EC2 and Amazon LightSail. Also, the demo further progressed to the use cases of services like  ECS and  AWS Lambda.
The event went off without a hitch, thanks to all the participants. The discussion ended by sharing the learning access information of the AWS Training website. This session will be followed by an advanced workshop on serverless computing.