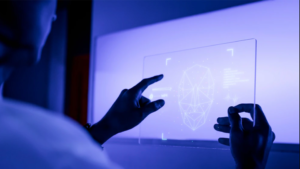 Image source: freepik.com
I attended the 24th International Conference on Computer and Information Technology (ICCIT) hosted by North South University in Dhaka, Bangladesh as a speaker. Through Zoom, I delivered an interactive session on the topic of "Machine Learning using AWS."
I began the workshop by introducing the attendees to the fundamental ideas of AI, machine learning, and deep learning. The aforementioned issues' basic use cases, benefits, and future prospects were briefly presented. As the audience became more familiar with the subjects, I moved on to the interactive portion of the presentation, where I demonstrated various AWS software products that use AIML as their foundation. The main goal of the event was to show attendees how to use and navigate the various machine learning services accessible on AWS.
First, I talked about computer vision, which is the process of extracting information from images. Then I demonstrated the AWS Management Console, which allows us to navigate through all of the accessible services. One of the main services on exhibit during the presentation was Amazon Rekognition. This tool offers features such as facial analysis, recognition, and comparison. The demo was centered around recognizing streets in Dhaka and the faces of their favorite celebrities, which piqued the curiosity of the audience. A video of Amazon Go was shown as one of the best use cases of the Amazon Rekognition.
The focus then switched to softwares that utilized Natural Language Processing (NLP). The most popular and useful NLP tools were discussed. Some of which include: 
Amazon Transcribe – uses advanced ML technology to transcribe audio to text

Amazon Polly – a managed service that converts text to lifelike speech

Amazon Translate – provides high quality translation on demand

Amazon Comprehend – extracts useful insights from documents

Amazon Lex – builds conversational interfaces by using voice and text
I presented the audience to Amazon SageMaker after thoroughly outlining the best use cases for all of these products. The SageMaker is a cloud machine-learning platform that allows developers to build, train, and deploy machine-learning models. Finally, the attendees were informed about AWS academy. I discussed the value of market-driven industry-specific courses, certifications, and examinations, as well as how AWS Academy might help them. The event concluded with a Q&A session, during which the attendees' questions and doubts were addressed. I was successful in forming a link with the university and the students for their future endeavors regarding AWS academy learning and certifications. 
Thanks Dr. Ziaul Hossain, a representative of North South University for facilitating the workshop on  "Machine Learning using AWS," which drew 160+ viewers.